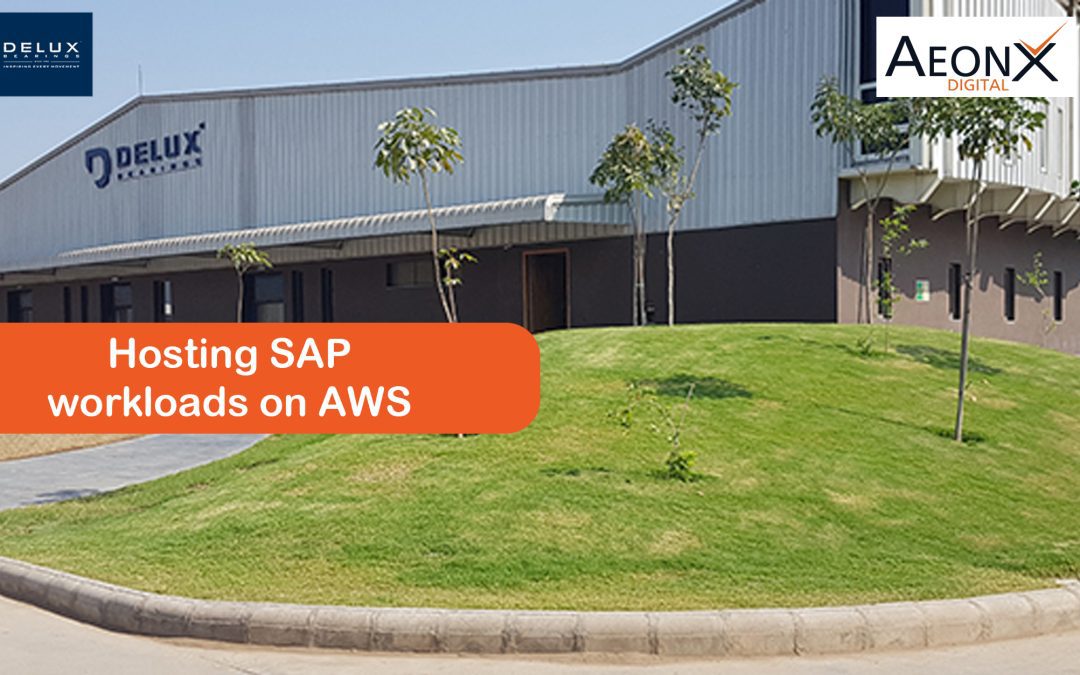 Delux Bearings is India's largest manufacturer of Clutch Release Bearings, with the widest range of bearing and precision components enjoying a PAN India presence and global footprint with Original Equipment and Tier I Manufacturers.​
Founded in 1956, Delux Bearings Ltd. is a leading manufacturer of bearings and precision components and partner to the automotive sector, offering end-to-end customized solutions for all engineering auto needs​.
Business Challenges:
Delux Bearing is a leading manufacturer and distributor of high-quality bearings and related products. With a growing customer base and increasing demand for their products, the company realized that they needed to modernize their business operations to keep pace with the competition. They were running its entire business operations on SAP S4 HANA and the infrastructure for the​ same was hosted in an on-premise environment.​
To achieve this goal, Delux Bearing decided to migrate their SAP landscape to the cloud, specifically to Amazon Web Services (AWS). The company recognized that AWS offered a reliable, secure, and scalable platform that would enable them to streamline their operations, reduce costs, and improve efficiency.

Business Solutions:
The migration journey began with a thorough assessment of Delux Bearing's existing SAP environment to identify any potential issues or challenges. This included analyzing their current infrastructure, applications, and data to determine the best approach for the migration.
The next step was to design a new architecture that would meet Delux Bearing's requirements for performance, security, and scalability. The company worked closely with AWS architects and engineers to create a robust and flexible solution that would support their business operations now and in the future.
The migration process itself was carried out in phases to minimize disruption to the business. This involved moving each SAP system to the cloud, testing it thoroughly, and then migrating the data. The company also took advantage of AWS tools and services to automate as much of the migration process as possible, reducing the risk of errors and delays.
Throughout the migration process, Delux Bearing received excellent support from AWS, including training, best practices, and guidance on optimizing their new environment. The company also leveraged AWS services such as Amazon Elastic Compute Cloud (Amazon EC2) and Amazon Simple Storage Service (Amazon S3) to ensure high performance and reliability.
The migration to AWS has brought numerous benefits to Delux Bearing, including increased agility, flexibility, and scalability. The company is now able to respond quickly to changing market demands and has improved their ability to manage their business operations. Additionally, the move to AWS has resulted in significant cost savings for the company.
Delux DR Architecture:

Delux HA Architecture:

Results:
AeonX provided Infrastructure-as-a-Service (IaaS) on AWS for the migration of Delux Bearing's SAP workloads to the cloud. The project involved architecting and provisioning of AWS infrastructure, deployment of SAP applications including SAP S4 HANA and SAP Fiori Gateway, and configuration of SAP instances on the cloud. Additionally, AeonX provided managed services for the AWS infrastructure with the agreed terms and service level agreements to ensure smooth operations. Overall, the migration to AWS allowed Delux Bearing to improve scalability, flexibility, and availability while reducing operational costs. With the increased business agility and modular software offered by AWS, Delux Bearings Private Limited will be well-prepared for future expansion and able to quickly introduce new features and services to meet the evolving needs of its customers.
In conclusion, the journey towards migration of SAP on AWS has been a resounding success for Delux Bearing. With the help of AWS, the company has modernized their operations and positioned themselves for continued growth and success in the future. The migration to AWS has brought numerous benefits to Delux Bearing, including increased agility, flexibility, and scalability, as well as improved performance, data security, and cost savings. Delux Bearing's partnership with AWS has proven to be a valuable asset in their journey towards digital transformation.