With its first manufacturing unit established in 1972, Konark Group have multiple business verticals and is one of India's leading manufacturers of LED and Solar Lighting and Herbal Extracts.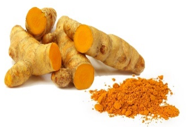 As a leading manufacturer with multiple units located across various states in India, Konark Group understands the importance of leveraging advanced technologies to streamline operations and improve efficiency. That's why the group has decided to implement SAP on the Amazon Web Services (AWS) cloud platform.
In this blog post, we will outline the scope of work for Konark Group's SAP on AWS implementation, as well as the key benefits and considerations for adopting this solution.
Scope of Work –
The scope of work for Konark Group's SAP on AWS implementation includes a range of tasks to ensure the smooth and effective deployment of the SAP solution on the cloud. These tasks include setting up the necessary AWS accounts and providing access to Konark Group's teams, configuring the SAP landscape including development, test, and production environments, and conducting quarterly reviews to assess the performance of the solution.
To assist Konark Group in tracking and optimizing its SAP and AWS infrastructure, the implementation team also assisted with security audits to ensure compliance with industry standards. The team also assisted with any issues that arose during the billing cycle and provided recommendations for optimizing the SAP and AWS infrastructure. Finally, budgets were created and attached to notifications to help Konark Group monitor its AWS costs and identify any potential areas for optimization.
Security
Ensuring the security of Konark Group's SAP on AWS landscape was a top priority. To this end, the implementation team took the following measures:
Disabled Inactive Users: Any inactive users are disabled to reduce the risk of unauthorized access.
MFA Defined and Implemented: Multi Factor authentication (MFA) is defined and implemented to provide an additional layer of security for user access.
Security Group Reviewed: The security group reviewed to ensure that it was configured correctly and in line with best practices.
IAM Reviewed: The Identity and Access Management (IAM) system reviewed to ensure that it was properly configured and secure.
Cost Review
To help Konark Group optimize its costs on AWS, the implementation team took the following actions:
Tagging Completed for Various Endpoints: Tagging is completed for various endpoints, such as Amazon Elastic Compute Cloud (EC2) instances, to help Konark Group track and optimize its costs.
Invalid AMI Removed: Any invalid Amazon Machine Images (AMIs) are removed to avoid unnecessary costs.
Unattached EBS Volumes Removed: Unattached Elastic Block Store (EBS) volumes are removed to avoid unnecessary costs.
Cost Saving due to seamless migration
AeonX's Proof of Concept (POC) for Konark Group was a resounding success! Not only did it give the organization the confidence to migrate their SAP workloads to the AWS Cloud, but the actual migration was completed in just 4 hours. And to ensure everything was running smoothly, AeonX dedicated an additional 3 hours to performance testing.
But that's not all – the entire process, from the POC to the final migration, took a total of 60 days to complete. And the benefits have been enormous. The migration has saved Konark Group a whopping 20% on hardware replacement costs, like server racks and storage. These replacements used to take up to a month to procure and install, and required 8 hours of maintenance every month. Now, thanks to AeonX's expertise and efficiency, Konark Group is enjoying significant cost savings and reduced downtime.
Here are some benefits gained by Konark by using SAP on Cloud:
Some Benefits of RISE with SAP are:
Simplification: Simplified IT landscapes by consolidating and harmonizing multiple SAP solutions into a single, unified platform.
Innovation: Enabled Konark to adopt new SAP solutions that incorporate the latest technologies such as artificial intelligence, machine learning, and the Internet of Things.
Improved user experience: Simplified and intuitive user experience, making it easier for employees to adopt and use new SAP solutions.
Future-proofing: Helped Konark to prepare for the future by enabling them to adopt new technologies and trends, such as digital transformation.
Business acceleration: Accelerated their digital transformation journey, enabling them to quickly and effectively adopt new solutions and technologies to drive business growth and competitiveness.
Gaining a competitive edge through digital transformation
Konark Group has redirected these operational and time savings towards other areas of digital innovation. For example, the organization is currently experimenting with Internet of Things technologies to predict hardware failures and facilitate maintenance.
With SAP and AWS services in place, Konark Group has gained a lot of automation, including automatic hardware recovery, and automatic starting and stopping of servers using AWS Lambda functions. As a consequence, the IT team is developing analytical capabilities that take advantage of the data that the company now has at its fingertips. In addition, utilizing online tutorials to enhance their knowledge of SAP and AWS, they are also striving to broaden their comprehension of the complete scope of features offered by SAP workloads that are hosted on the AWS cloud.
Not only that, in order to completely future proof their business, Konark also hosted their SAP DR and HA on AWS cloud.
The benefits gained by Konark of SAP Disaster Recovery (DR) and High Availability (HA) on the cloud are:
Increased reliability: Cloud-based DR and HA solutions ensures that their SAP systems are protected against outages and data loss, providing a highly available and resilient environment for critical business operations.
Improved disaster recovery times: Cloud-based DR solutions are quickly activated in the event of a disaster, reducing downtime and ensuring Konark's business continuity.
Flexibility: Offered greater flexibility and scalability, enabling Konark to adjust their DR and HA strategies as their needs change over time.
Reduced costs: reduced costs compared to traditional on-premise solutions, as they eliminated the need for costly hardware, software, and maintenance expenses.
Enhanced security: provided robust security and data protection, ensuring that Konark's sensitive information is kept safe and secure.
Ease of use: Hosting SAP workloads on cloud made it easier for Konark to adopt and implement DR and HA solutions, as the cloud provider manages the underlying infrastructure, freeing up IT resources for other projects.
SAP DR and HA Architecture:

In conclusion, the implementation of SAP workloads on AWS has proven to be a successful solution for Konark who were looking to modernize their IT infrastructure and improve their overall business operations. The cloud-based deployment of SAP provided them with scalability, reliability, and security benefits, while also reducing costs associated with on-premises systems. By leveraging the power of hosting SAP workloads on AWS, Konark can now efficiently run their critical business processes, access real-time data, and make informed decisions that drive growth and innovation.