Start Date Of Engagement: 17-09-2022
End Date Of Engagement: 27-10-2022
Date the project entered production: 17-10-2022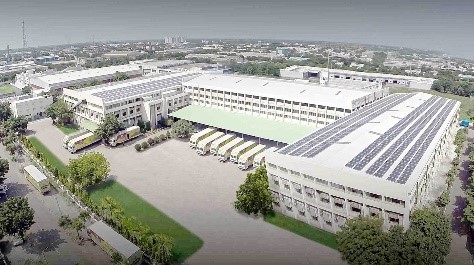 Gopal Namkeen is one of the oldest and leading Indian brands, supplying namkeen and snacks in national and international markets. Gopal Namkeen was founded in 1994 and is headquartered at Rajkot, in the state of Gujarat, India.
Customer Challenge
Gopal Namkeen was facing challenges in tracking their products if there is a lack of real-time updates or information regarding the product's shipping status. They also had difficulty identifying their products if the product codes or identification numbers were not clearly labelled or easily accessible. Furthermore, Gopal Namkeen faced challenges in knowing the location of their products during the shipping and delivery process, especially if there were multiple delivery locations or if the product is being shipped internationally.
Why did Gopal Namkeen choose AeonX?
AeonX Digital are an advanced tier partner and have been in this industry for 7 years. Gopal Namkeen approached several partners although AeonX was the only one who could complete it within a specific period of time.
For a company like Gopal Namkeen, which is involved in the production and distribution of snack foods, having an effective and efficient order processing and inventory management system is critical. By using AeonX, they were able to improve their supply chain management, product identification and overstocking, and ensure that they are meeting customer demand in a timely manner.
In addition, AeonX may also offer reporting and analytics features that allow businesses to gain insights into their operations, which can be used to optimize performance and make data-driven decisions. Overall, the decision to choose AeonX likely comes down to the specific needs and goals of the business and how well the platform aligns with those needs.
AeonX Solution
The project involves the development of a bar code reading system and a sales order integration system for dispatches. The solution will be hosted in a development environment for testing by both AeonX and Gopal Snacks teams to ensure end-to-end portal functionalities are in place. Any issues or improvements discovered during testing will be addressed, and the system updated accordingly.
Once the sales order is received by ScanX, it will be mapped onto individual lines that represent each product or service requested by the customer. This helped Gopal Namkeen to ensure that the correct items are picked and shipped as per the customer needs.
By using ScanX to process sales orders, businesses can improve the accuracy and efficiency of their order fulfillment process, leading to increased customer satisfaction and repeat business.
Finally, the system will go live, with one month of go-live support provided to ensure a smooth transition. Overall, this comprehensive approach by AeonX ensures that the solution is thoroughly tested, updated, and implemented to meet the needs of Gopal Snacks.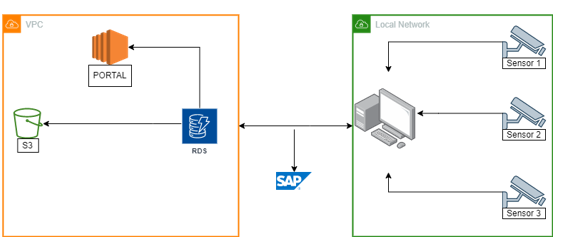 Results and Benefits
Gopal Namkeen faced several challenges in product tracking and identification, including a lack of real-time updates, unclear product codes, and difficulty in knowing the location of their products during shipping and delivery.
By addressing these challenges, they improved their efficiency, reduce costs, and enhance customer satisfaction. They achieved this through implementing better tracking systems and processes that provide real-time updates, clearer product codes and identification numbers, and improved logistics planning. They also ensured timely and accurate dispatch, as it's important for businesses to have a streamlined process in place. This may involve assigning specific personnel to handle dispatch, using barcode scanners to quickly identify and locate items, and utilizing a dispatch management system to track the progress of each order.
Ultimately, improving their product tracking and identification through our AeonX ScanX solution can benefit Gopal Namkeen in various ways and help them to stay competitive in their industry.