Executive Summary:
Our customer, which started its journey in 1985 with ambitious goals, has grown to become a major player in multiple industries, including Poultry, FMCG, Solvent, Livestock feed, Specialized Pet Food, and Hospitality. The company is headquartered in Rajnandgaon, Chhattisgarh and has built its reputation through research and development, advanced technologies, and a highly skilled workforce.
In addition to their business offerings, our customer has taken various socio-economic initiatives to improve the lives of rural poultry farmers, as well as underprivileged children, women, and youth.
Customer Challenge:
Our customer, a poultry farm business, used to rely on manual processes to track and manage their operations. They used to provide food and medicine to their own and third-party farms and conduct health check-ups, weight checks, and determine whether the chicken is dead or alive. Their supervisors visit the farms regularly to keep records, which are later verified and entered into SAP by the branch manager. Sales orders and delivery tasks are also managed in SAP, with the sales supervisor visiting the farm to complete the dispatch process and record weighment of chickens on paper. Once the truck is loaded, the supervisor submits the report to the back-office team for completing the sales data entry. However, this process is time-consuming and prone to errors.
The customer was facing the challenge of implementing a solution that can streamline their operations and provide a more efficient and accurate way of tracking their activities. They were looking for an online and offline solution that can be accessed through a smart device by their supervisors, enabling them to record data on the go. Additionally, the customer wanted to integrate this solution with SAP for automatic data entry of production and sales, eliminating the need for manual data entry and reducing the chance of errors. The customer needed a partner who can understand their requirements and provide a customized solution that can meet their business needs.
Why did our client choose AeonX?
Aeonx is a potential partner who met the requirement, provided they have the relevant expertise and experience in developing customized solutions for poultry farm businesses. The customer evaluated various potential partners and they found AeonX as their best fit as it is specialized in migrating to cloud and best fits their requirements, budget, and timeline.
AeonX Solution:
AeonX proposed a solution to the customer's challenge by developing a cloud-based application that worked on both android and iOS devices, providing offline and online data entry facilities. They integrated the application with SAP for Production order, notification schedule, and sales delivery data sync. The application enabled supervisors to enter data, and sales and weighment supervisors to self-approve their entries. It listed entries for the current month on the mobile device, and data was synced with BTP when an internet connection was established. AeonX also provided SAP PP module integration for automatic production confirmation entry by considering self-approval, and SAP SD module integration for batch determination /Stock selection against sales delivery and Post Goods Issue Transaction. Additionally, they provided an integration monitoring cockpit for monitoring integration activities.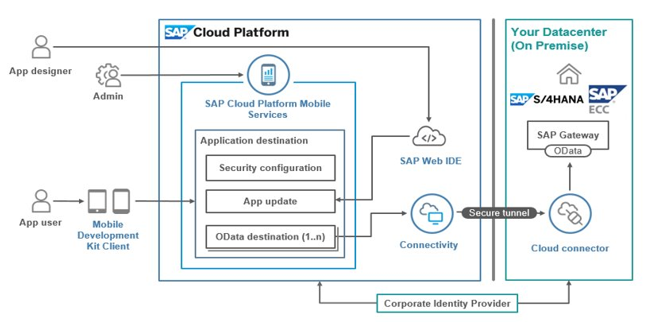 Results and Benefits:
The implementation of an online and offline solution for the poultry farm business had brought about significant improvements in their operations. The solution enabled the supervisors to record data on the go through their smart devices, reducing the time and effort required for manual processes. The integration of the solution with SAP allowed the automatic data entry of production and sales data, eliminating errors and increasing efficiency.
Furthermore, the customized solution has met the specific requirements of the customer, providing them with a tailored solution that meets their business needs. AeonX understands their requirements and have resulted in a successful implementation and improved business outcomes. Overall, the implementation of the solution has helped the poultry farm business to overcome their challenges and achieve their goals of increased efficiency, accuracy, and productivity.