Executive Summary:
When it comes to manufacturing top-quality automotive products, precision tubes, chassis frames, and body components, KLT stands head and shoulders above the competition. As a Tier 1 Supplier, they're leading the way in cutting-edge R&D processes and technologies, delivering exceptional welding assemblies and hydroforming components from their premium tubular products.
Their brand-new tube plant is a marvel of modern engineering, producing a wide range of ERW, CDW, and CDS tubes that meet the highest standards of quality and durability. Whether you're in the domestic auto market or looking to export, KLT has you covered with their world-class products.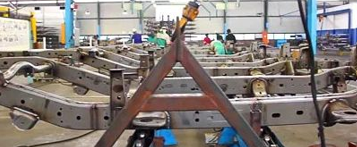 With a talented team of over 2500 skilled professionals and an impressive network of 16 plants, KLT is a true powerhouse in the regional market. Whether you're a discerning consumer or an industry insider, you can't go wrong with KLT's unparalleled quality and innovation.
Customer Challenge:
For 15 long years, KLT Automotive had relied on the trusty ECC 5.0 system to power their manufacturing operations. But as the company continued to grow and expand, it soon became clear that their legacy system was no longer up to snuff.
In the fast-paced world of manufacturing, reports and data are a vital lifeline for any successful company. KLT had no shortage of daily reports that needed to be delivered to management, customers, and vendors alike. However, their current system was simply unable to keep up with the sheer volume of data that was being generated.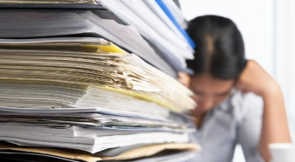 On top of that, KLT's dispatch, purchase, and accounts processes were all in dire need of automation. The company knew that automating these critical functions would be the key to increasing productivity and maintaining their competitive edge.
With each activity playing a vital role in the manufacturing process, it was clear that KLT needed a solution that could monitor and optimize every aspect of their operations. That's when the company realized that RISE with SAP was the answer.
Why RISE with SAP?
When KLT was evaluating ERP solutions, automation was a crucial factor that they considered. With RISE with SAP, they were impressed with the wide range of 3rd party interfaces that were available to them. They quickly got to work on implementing automation processes for Barcode and GSTN, which proved to be a game-changer for their operations. Currently, they are in the process of automating their ASN & Invoice process with customers, as well as the Goods receipt and invoice booking process.
One of the key features of RISE with SAP that they found to be incredibly useful was the Fiori or dashboard reports. This allowed them to easily pull reports in various layouts, without relying on junior staff members. Mid-level management was especially thrilled with this feature, as they could now gain insights into the company's performance and operations without any delays or bottlenecks. With RISE with SAP, the client was able to streamline their processes and make data-driven decisions that would propel their business forward.
Why did they choose AeonX?
AeonX stood out as the top choice for their IT needs, thanks to our origins in India's leading manufacturing company, which gives us a wealth of domain expertise. This first-hand experience helped us empathize with KLT's pain points and ensures that their IT journey is always aligned with their business journey. Our team has a wealth of experience in implementation and rollouts across a diverse range of business verticals. We have supported a broad range of industries, from finance to healthcare, and our SAP Certified Consultants possess the necessary consulting experience to handle huge and complex projects. Flexibility and availability are essential for us, and our up-to-date certifications allow us to advise them on modern processes and advanced functionalities. We have the ability to understand their complex tasks and complete go-lives within budget, scope, and on time.
AeonX's Solution:
We implemented Rise with SAP to provide an advanced solution to KLT's business problems. The benefits were numerous and impactful, ranging from faster report generation to streamlined costing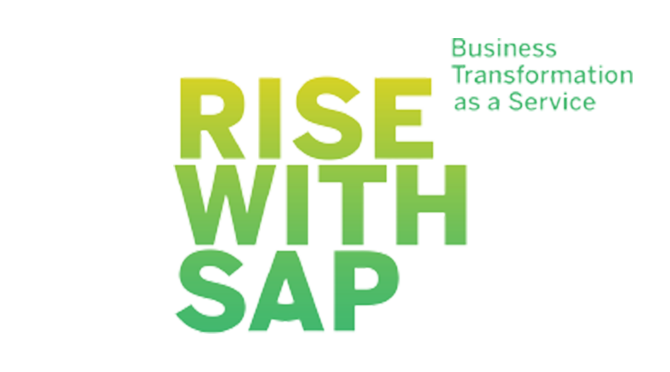 and vendor stock reconciliation. With the help of Rise with SAP, our team successfully automated previously manual processes, such as activity costing and reconciliation, which were a headache in the old ECC system. In addition, w e were able to integrate with third-party applications like Android and barcode scanners, making data management easier and more efficient. Finally, we enabled the use of workflows that
were previously restricted in the old system, providing our client with greater flexibility and control over their business processes.
Results and Benefits:
The adoption of Rise with SAP has brought significant benefits to KLT. One of the most notable advantages is the ease of managing the cloud solution. They no longer have to worry about the day-to-day operations and server management, giving them more flexibility to scale up or down as per their business needs. Additionally, Rise with SAP has helped to convert their expense model from Cap-Ex to Op-Ex, which is expected to reduce their overall TCO.
The adoption of Rise with SAP has also delivered impressive KPI benefits, including:
75% increase in work speed
80% simplification of data related to manufacturing processes such as repetitive manufacturing profile, bills of material, routings, production version, and production planning.
80% increase in performance
90% improvement in efficiently handling change management.