The Executive Summary –
Leading healthcare group in India, the CK Birla Group of Hospitals includes BMBHRC, CMRI, Kolkata and RBH, Jaipur. CK Birla Hospitals, established in Kolkata and Jaipur, offer over 800 beds with comprehensive outpatient and inpatient services. Aiming to provide quality healthcare to all, the hospitals have performed more than 5.5 lakh surgeries, 1.9 lakh catheterizations, and 22,000 cardiac operations. Featuring the latest technology and a modern infrastructure, these hospitals continue to set new standards in medical care.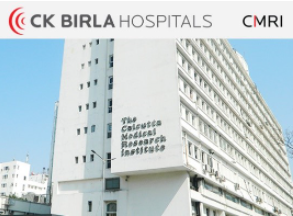 Journey towards migration of SAP on AWS
The hospital being in multiple locations, it was necessary for them to have seamless access to the data. The primary reason for choosing AWS solutions for hosting SAP workloads was its low costs, ease of maintenance, high scalability, and functionality.
As they started migrating to cloud, they realised they lacked the architecture expertise to incorporate best practices for delivery of SAP workloads on AWS. They required specific SAP and AWS guidance and architectural diagrams
Since AeonX and CKBH had previously worked together, CKBH trusted AeonX. As a result, they were comforted by the idea that the business was skilled and experienced in SAP and AWS healthcare data. Furthermore, AeonX was ready to start working immediately, and provided comprehensive planning as well as quick consulting assistance. AeonX provided expert oversight for a secure, scalable and easily maintainable AWS environment by leveraging existing CKBH proprietary and cloud-native solutions.
Migration to AWS cloud with AeonX –
Like many healthcare organisations, CKBH hosted SAP environments on-site. However, the performance and dependability of the system were being negatively impacted by this infrastructure's rapid ageing and rising maintenance costs.
To change this, CKBH engaged technology provider AeonX to build an Amazon Web Services (AWS)-based platform for its new monitoring service. In addition to being an SAP Gold Partner and Advanced Consulting Partner in the AWS Partner Network (APN), AeonX is an SAP AMS Provider. When compared to what CKBH was using on-premises, AeonX's combination of AWS services resulted in a significantly higher degree of efficiency and improved user experience. We were able to reduce licensing, support, and maintenance costs utilising AWS Lambda, Amazon S3, Amazon Glacier, Amazon Cloudwatch, and Amazon EBS, which aggregated and imported data from specific sources.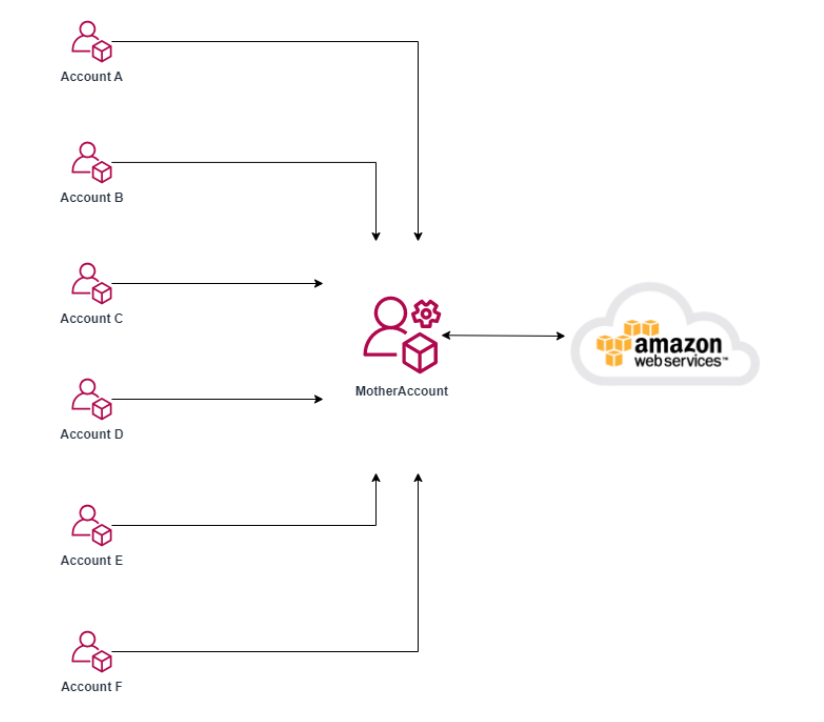 By migrating their SAP workloads on cloud, CKBH was able to scale more quickly and at a much-reduced cost, which resulted in significant cost avoidance. CKBH was able to repurpose funds for the development and adoption of novel, cutting-edge data analytics technologies because of this large cost savings. By giving its user base faster access to data and insights, these analytics capabilities assist the company's greater aim of enhancing quality of life and long-term results for patients. 
Other benefits they saw in migrating SAP workloads to cloud were:
Simplified IT Landscape: Streamlined CKBH's IT landscapes, reducing complexity and increasing efficiency.
Improved User Experience: Enhanced the user experience with cloud-based, mobile-enabled SAP applications.
Increased Innovation: provides CKBH with access to the latest SAP technologies and services, enabling them to stay ahead of the curve and drive innovation.
Better Business Insights: provides real-time insights into CKBH operations, enabling organizations to make informed decisions and respond quickly to changing market conditions.
Scalability: allows CKBH to easily scale up or down their SAP environment to meet changing business needs.
Using Amazon Web Services Cloud to host SAP workloads: Impacts:
Migrating to AWS cloud reduced total TCO, increased flexibility and agility, and improved scalability. By avoiding redundancy, durable storage and in-elastic scalable storage, capital expenditures in IT were reduced. CKBH wants to be prepared to pivot, introduce new feature sets, and optimise where necessary as their customers' needs evolve. The upgrading of its applications and the shift to offering them via a software-as-a-service model are the next stages of CKBH's digital transformation that AeonX intends to assist with. According to CKBH, its newfound business agility and attempts to make its software more modular are strategic and will help it stand out as it deals with future expansion.
CKBH has experienced 40% year-over-year growth and a 17% expense reduction since moving to AWS.
Since CKBH adopted SAP on AWS, there have been noticeable enhancements in productivity as a result of the seamless integration of multiple systems. This is achieved through constant automatic monitoring and real-time access to transactional data.
Along with their SAP Workloads, we have also hosted their SAP DR and HA on AWS. By hosting SAP disaster recovery (DR) and high availability (HA) on Amazon Web Services (AWS), CKBH can experience several benefits, such as:
Improved reliability: SAP DR and HA on AWS provide enhanced disaster recovery capabilities and minimize downtime in case of an outage.
Scalability: The elasticity of the AWS cloud makes it possible to scale SAP DR and HA resources up or down depending on business needs.
Cost savings: By leveraging AWS's pay-as-you-go model, organizations can reduce the upfront costs associated with deploying and maintaining an on-premise SAP DR and HA solution.
Enhanced security: AWS provides robust security controls and compliance certifications to help protect sensitive data and ensure regulatory compliance.
AWS provides a highly available and scalable infrastructure, reducing the effort required to maintain and upgrade the SAP DR and HA environment.
Overall, hosting SAP DR and HA on AWS can help organizations improve the availability, security, and cost-effectiveness of their SAP systems.
SAP DR Architecture:

SAP HA Architecture:

Automation reduced the occurrence of manual tasks, increases efficiency, and provides a consistent and dependable experience for enterprises when working with SAP systems. To effectively manage SAP workloads in the cloud, AeonX provided a tried and tested solution that is secure, quick, and cost-effective, with minimal risk and maximum dependability.