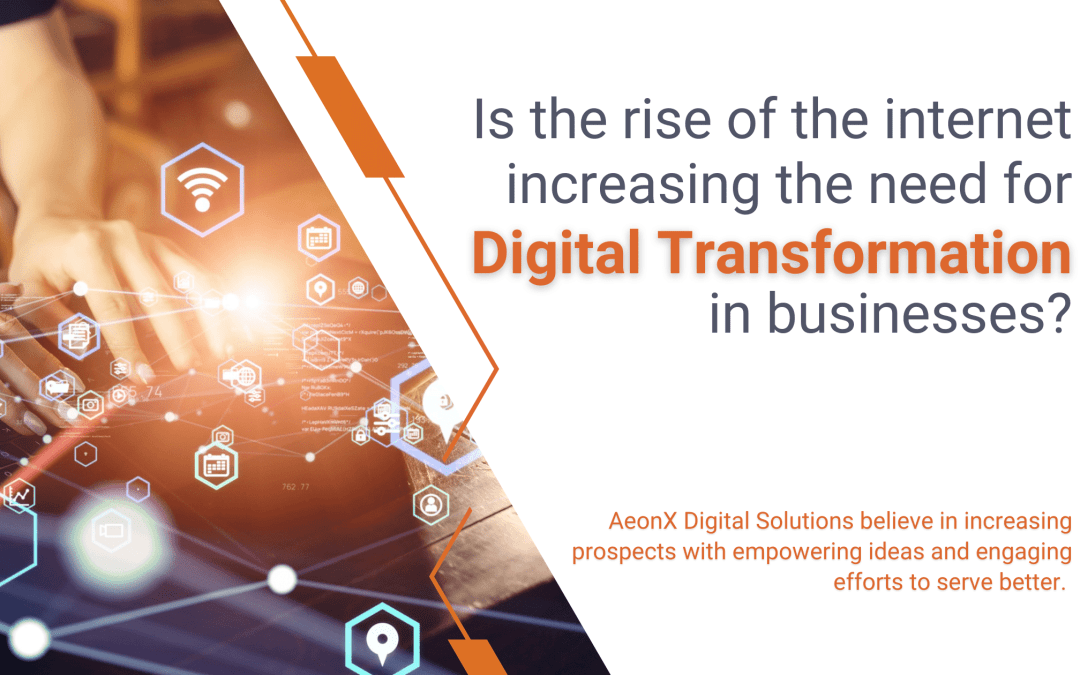 Is the rise of the internet increasing the need for Digital Transformation in businesses?
The world today is a world of the internet and technology.
Not just our lives, but even businesses are also in the process of Digital Transformation.
And with the pandemic hitting the market so hard, companies were forced to undergo digital transformation and solely depend on the internet for maintaining their consumer base.
Now the question that pops into your head is, "What is this Digital Transformation?".
It sounds so simple, but it's a complex, broad topic; Digital Transformation can be defined as "utilizing technology to change how a company interacts with its customers and workers; and using technology to enhance internal operations by making them more efficient dramatically.
It is using technology to digitize internal and external processes to assist a company in improving operations and battle the rising danger of disruption, and are the best ally during this pandemic".
Obviously, in this new world, the internet and growing with technology is not a choice but a necessity for businesses.
Without Digital Transformation, companies lose the opportunity to allow better communication and collaboration within and between organizations.
Digital Transformation enables organizations to personalize their communication and customer engagement and grow productivity.
Dell's Digital Transformation Index 2020 polled over 4,300 business executives worldwide.
Furthermore, 89% of respondents felt the pandemic demonstrated the need for a more agile and scalable IT system.
Pandemic was an unfortunate time for businesses, but in some ways, the best time for businesses to transform and step into the world of digitalization and the internet.
If you see Airbnb, a company about to lose its entire business because of the pandemic, turned to the internet to survive the pandemic in an inspirational way.
With a new portfolio of Online Experiences, Airbnb attempted to attract attention and cash.
Airbnb was wagering that visitors who couldn't travel would pay to spend time with the people they would have met on those global excursions as they watched live-streamed happy hours, concerts, and culinary lessons.
As time progresses and the advancements in technology, it will be inevitable for businesses to step into the internet world and undergo digital transformation.
A disruption like the pandemic proved how the upcoming world will be dependent on the internet and how they can use technology to create a different experience for their customers sitting at home.
Customers are receiving a completely different value proposition in the digital economy than before.
It's an issue of survival and, more likely, extinction if businesses don't change their ways, especially given the present scenario with the coronavirus, which has driven enterprises to explore digital alternatives to traditional physical operations.
In these uncertain times, businesses will have to choose – Succeed or collapse.