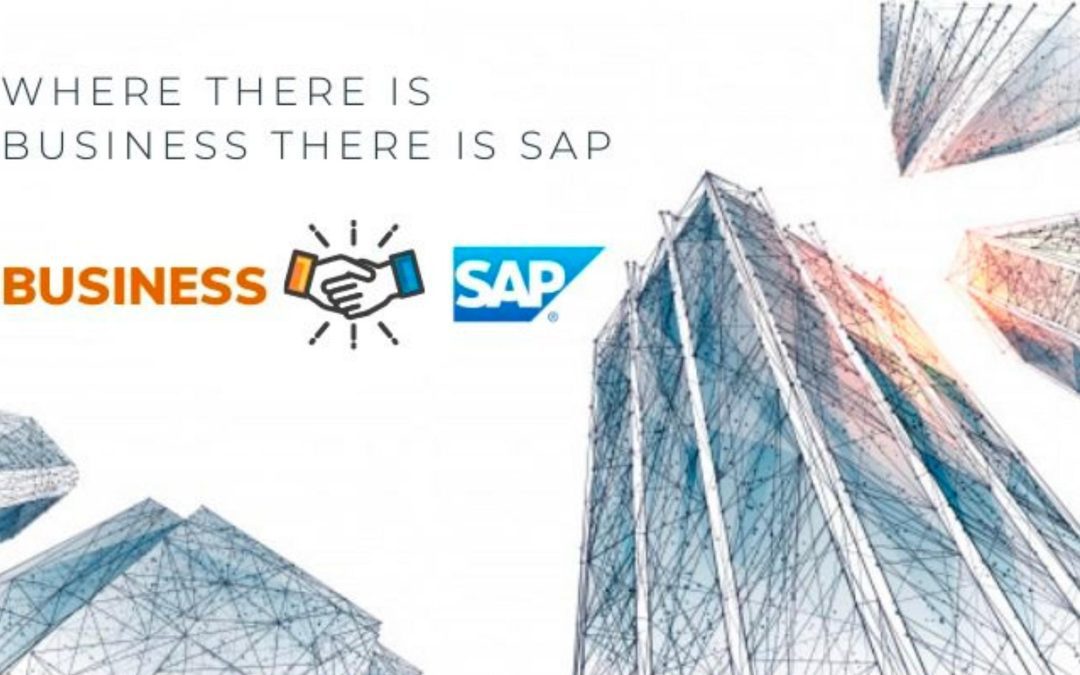 A typical business enterprise has numerous departments and units which are constantly communicating with each other to carry out the various operations. The success of any enterprise highly depends on effective communication and the exchange of data. But how to navigate through so much chaos and get work done efficiently? That's where SAP comes into the picture.
Read more:- A Sap Consultant Guide 2022 : Career, Salary, Jobs, Scope, Skills
Source: freepik
What is SAP?
Source: Wikimedia
SAP stands for Systems Applications and Products in Data Processing. This is an ERP or Enterprise Resource Planning software developed in 1972 in Walldorf, Germany by Wellenreuther, Hopp, Hector, Plattner, and Tschira. The software aids in managing business operations and customer relationships. The SAP system consists of a number of fully integrated modules, which cover virtually every aspect of business management.
Leading the ERP industry, SAP customers include around 92% of the Forbes Global 2000 companies. Alongside SAP is also a market share leader in analytics, supply chain management, human capital management, and experience management.
Why does every business need ERP?
Running a business is tough. Especially following a complicated channel of communication to getting tasks done can slow down the process and productivity. This calls for a centralized system of enterprise resource planning. The benefits of ERP are many, only waiting to be tapped:
Real-Time Information: Having a centralized database conveys all the relevant information to all the internal departments in real-time. For example, the production and sales department can be updated with the current inventory situation as and when they require it. This facilitates fast decision-making and effective execution.
Quality data: ERP software eliminates duplication, discontinuity, and redundancy in data.
Control: ERP supports and integrates almost every functional area of a business process such as procurement of goods and services, sale and distribution, finance, human resource, manufacturing, and logistics under one complex database. This makes it easier to control and regulate the flow of actions taking place.
Strategizing: A centralized ERP improves capital planning and helps in executing organizational plans and strategies.
Expand reach: An ERP is a network for all the networks. It has the potential to extend the business network to wider domains. It promises long term profit by expanding the products and services to reach more customers, suppliers, and partners.
Adaptability: The business environment is a dynamic space and having a centralized ERP makes the organization adaptable to the rapid changes in the business process according to the needs.
Future of ERP
With new businesses being set up every other day, incorporating more employees, and navigating various technical spaces, ERP is bound to become popular among organizations. There are immense opportunities for ERPs to evolve and integrate futuristic technologies such as 5G and AI. There is a scope for innovation to make ERPs mobile, flexible, and more user-friendly.
One thing can be said for sure, Enterprise Resource Planning is the reality and need of every business out there.